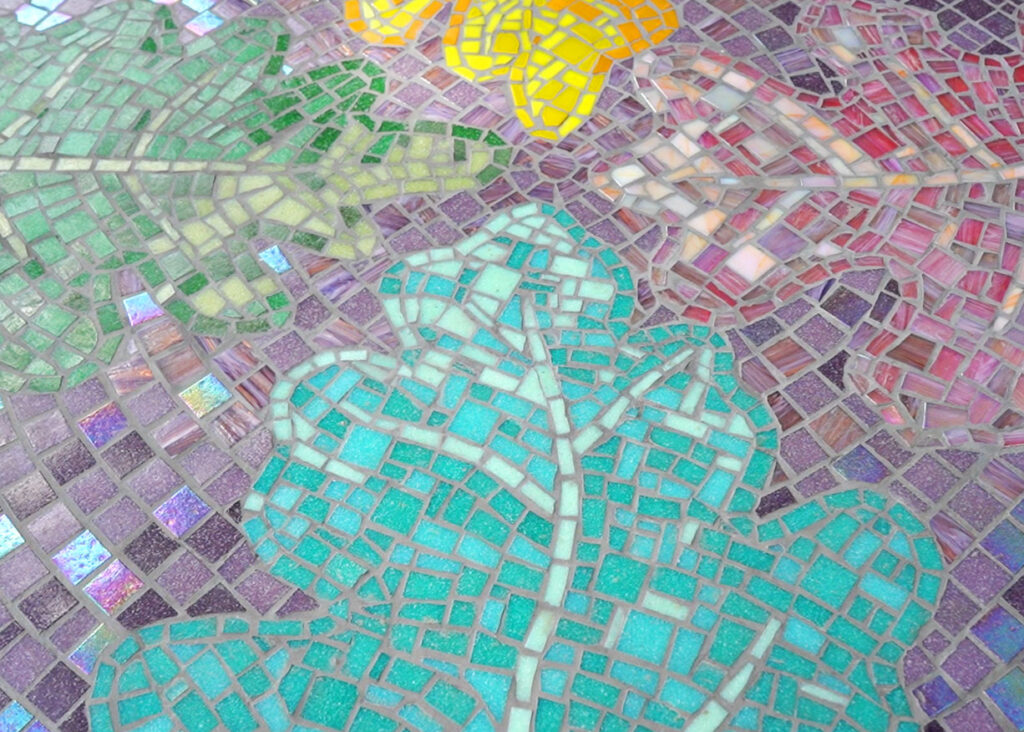 Assistant Artist Jennifer Chin and I, as a lead artist
engaged with the local community to create a tabletop mosaic
artwork reflective of the theme "A Common Thread."
The first table is a chess board surrounded by colorful hearts
representing the warm-hearted community. The purple ring
surrounding it represents the Oakwood Village BIA, which
continually aims to create a peaceful, supportive, and thriving
neighbourhood.
On the second table, four oak tree leaves show the neighbourhood's
diversity, with a white ring weaving through the leaves representing
the Oakwood Village BIA's goal to foster growth and community
bonding.
The Mosaic Tables got Community Engagement Award.
More info and location of the tables: https://stepspublicart.stqry.app/1/list/9738/story/147039

This artwork was created as part of STEPS' I HeART Main Street initiative, a program
that engages communities, inspires innovation and transforms Canadian business
districts through public art.