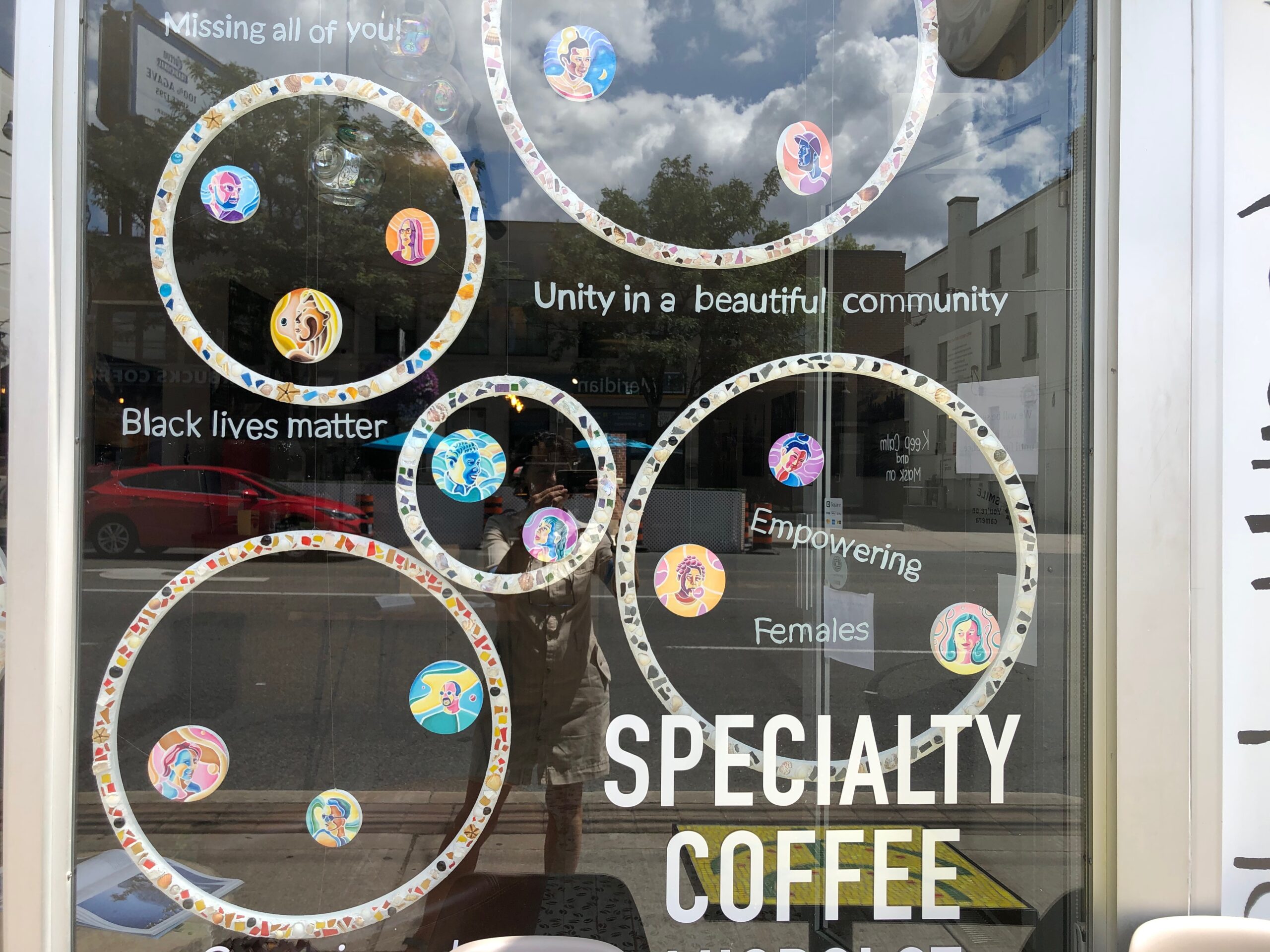 This is a collaborative installation with painter Natalie Plociennik, focusing on how COVID has made us recognize what is truly important in our lives.
Mount Pleasant Village's support, kindness and love has been outstanding throughout the
pandemic.
We witnessed you watching out for one another, despite the social distances.
We miss your vibrant and diverse energy, so we represent you as brightly as we remember. We yearn for our renewing connection to mother earth, so we adorn your circles with spirited seaside gems.